SAVE 10% ON EVERY ORDER, SHIPPED ON YOUR SCHEDULE

GET FREE SHIPPING ON SUBSCRIPTIONS $30+

MODIFY OR CANCEL YOUR SUBSCRIPTION ANYTIME
Build Your Subscription
Never run out of your favorite coffee again. Answer a few questions and we'll pair you with the right coffee and subscription for your routine.
1/4
Select Your Format
---
Find the perfect subscription for you
2/4
Select Your Blend
---
Save 10% on every subscription
Can't find that one. Adjust your filters to find your coffee blend!
3/4
Select Your Quantity and Frequency
---
Modify, Skip, or Cancel Anytime
Select Quantity:
Select Frequency:
4/4
Review & Add to Cart
Success!
---
Get free shipping on subscriptions $30+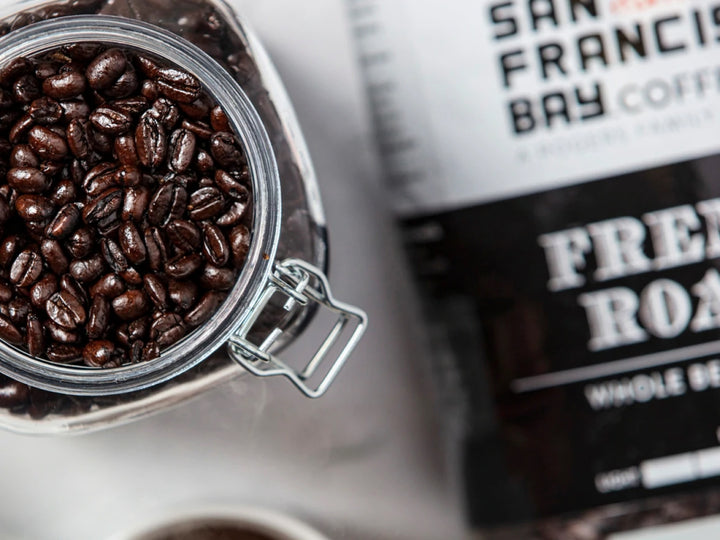 At SF Bay Coffee, we are committed to growing the largest family in the world. Our family-run company strives to create the perfect cup of coffee while improving the life of every farmer we interact with along the way, breaking the cycle of poverty that exists in coffee communities.
Our passion is to build great relationships with farmers, families, and the communities, as we continue to improve their social conditions.
Compostable Coffee Pods
Single-serve coffee pods are convenient. However, most are made of plastic that adds to the growing problem of plastic waste buried in our earth and floating in our oceans.
We created our OneCUP™ pods made entirely from plant-based commercially compostable materials so when you're finished with these pods, these pods aren't finished.
Subscription FAQ's
How often will I receive my coffee?

As often as you'd like! Select your frequency before adding to cart, modify or cancel anytime through your account.

We offer flat rate shipping for $6, which ships via UPS Ground. Shipping is free for subscriptions that are $30+, or for non-recurring orders that are $50+.

Can I modify or cancel my order?

Yes. You can modify or cancel your order before it ships. Login to your account and click Manage Subscription.

Can I contact Customer Service about my subscription order?

Yes! We are happy to help you with your subscription order. Please call the number below or send us an email to be contacted by one of our lovely Customer Service Representatives.  

TOLL FREE:
1-800-829-1300

Service@sfbaycoffee.com